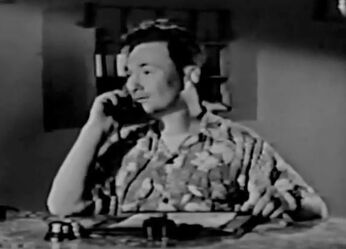 Wyott Ordung (1922-2005) was born in Shanghai, China. He had a relatively short but varied career in show business.
Mr. Ordung wrote the original screenplay for Robot Monster (Experiment #107). He also wrote and directed the film Walk the Dark Street, which was later riffed during Trace Beaulieu and Frank Conniff's live show "The Mads Are Back". Ordung appears (uncredited) in the film as the hotel clerk.
In one of his few on-camera appearances, Mr. Ordung appeared as the villain B-B Eyes on the TV series Dick Tracy starring Ralph Byrd.
Ad blocker interference detected!
Wikia is a free-to-use site that makes money from advertising. We have a modified experience for viewers using ad blockers

Wikia is not accessible if you've made further modifications. Remove the custom ad blocker rule(s) and the page will load as expected.