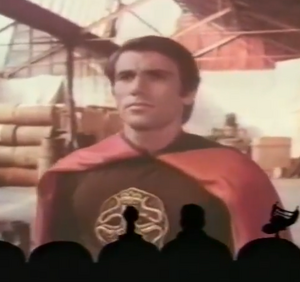 Walter George Alton (born December 3, 1941) is an American actor and attorney, best known to Mystery Science Theater 3000 fans for playing the lead role in the 1980 superhero film The Pumaman.
Alton worked as actor during the late 70s and early 80s. In addition to his work on The Pumaman, Alton also played the role of Larry in the movie 10 and Jack Pearson in the film Heavenly Bodies.
Admitted to the bar in 1967 Alton works in New York as an attorney specializing in medical malpractice. He is the managing partner of Walter G. Alton Jr. & Associates, PC.
See Also
Ad blocker interference detected!
Wikia is a free-to-use site that makes money from advertising. We have a modified experience for viewers using ad blockers

Wikia is not accessible if you've made further modifications. Remove the custom ad blocker rule(s) and the page will load as expected.