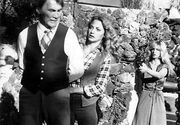 Robin Greer is a model/actress who starred in Greydon Clark's exploitation films Satan's Cheerleaders and Experiment #622 Angels Revenge (with Jack Palance, Jacqueline Cole and her younger sister Liza Greer) as well as TV shows such as "Falcon Crest" and "Ryan's Hope". Her last big movie among her many 90s TV show guest appearances was in the Ellen Barkin comedy Man Trouble.
Ad blocker interference detected!
Wikia is a free-to-use site that makes money from advertising. We have a modified experience for viewers using ad blockers

Wikia is not accessible if you've made further modifications. Remove the custom ad blocker rule(s) and the page will load as expected.