Rick Sloane
Talk

0
611pages on
this wiki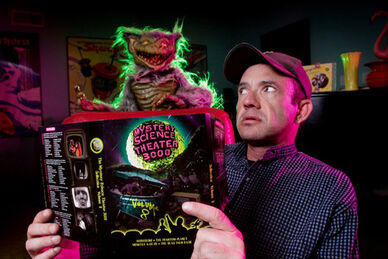 Rick Sloane was a low budget B-movie director of Experiment #907 Hobgoblins, a pathetic Gremlins rip-off. Prior to having his best known turkey be shown on MST3k, The Sci-Fi Channel's sister cable network USA Network optioned for the SOL crew to riff one of Sloane's Vice Academy films.
After the SOL crew passed on that idea and found them not riff-worthy, they chose to take on Sloane's Hobgoblins after Sloane himself suggested it as a potential candidate. Director Sloane was honored that one of his bad movies was getting attention (although fair to note, the only good movie he had ever received three out of four stars review by Leonard Maltin for was a late 80s film called Marked for Murder starring Martin Sheen- brother of Joe Estevez).
Sloane did enjoyed the appropriate riffing but didn't expect for himself to be the target of the commentary near the end of the episode. His most recent film to date has been the poorly received sequel Hobgoblins 2.