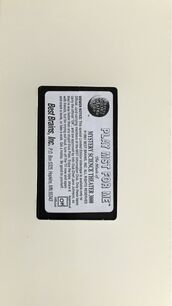 Play MST For Me: The Music of Mystery Science Theater 3000 is the first video release from Best Brains. The VHS tape was released on 30 November 1991. The content of the video was subsequent re-released as part of the Play MST For Me Triple Decker DVD released by Best Brains on 1 November 2004.
The video consisted of songs performed in host segments in Seasons Two and Three. The songs are:
Ad blocker interference detected!
Wikia is a free-to-use site that makes money from advertising. We have a modified experience for viewers using ad blockers

Wikia is not accessible if you've made further modifications. Remove the custom ad blocker rule(s) and the page will load as expected.