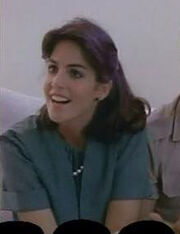 Paige Sullivan portrayed Amy in Experiment 907 Hobgoblins. Her career is virtually unknown save for composing additional music for comedian Derek Waters' productions for the acclaimed comedy streaming site Funny Or Die.
Ad blocker interference detected!
Wikia is a free-to-use site that makes money from advertising. We have a modified experience for viewers using ad blockers

Wikia is not accessible if you've made further modifications. Remove the custom ad blocker rule(s) and the page will load as expected.