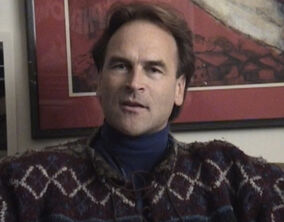 Michael Sopkiw was a handsome model-turned-movie star who appeared in only four movies throughout his career before being arrested and imprisoned by the DEA for a case involving him shipping marijuana. Like Mark Gregory and Giancarlo Prete, he starred in many US-Italian productions yet failed to find much success unlike the other two.
His roles and films consisted of a mercenary hero in 2019: After the Fall of New York, a vigilante cop against angry rednecks in Blastfighter, a lady-killing electrician in Experiment #911 Devil Fish (with Gianni Garko and William Berger), a hero finding himself against supernatural forces in a stranded jungle in Massacre in Dinosaur Valley, and many years after his imprisonment, starred in the 2007 indie comedy Bad Dog and Superhero.
He no longer acts after finding zero success and is currently the founder of Miron Violet Glass, a company specializing in creating extra-protected glass designed to protect the content of wine bottle imports.
Ad blocker interference detected!
Wikia is a free-to-use site that makes money from advertising. We have a modified experience for viewers using ad blockers

Wikia is not accessible if you've made further modifications. Remove the custom ad blocker rule(s) and the page will load as expected.