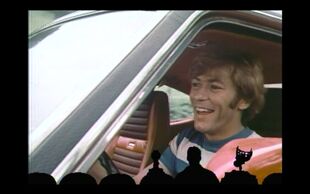 Michael Berry is an American actor whose credits include Beyond the Law and a recurring role on the series Hawkeye. He's best known for his lead role as Jodie in The Touch of Satan.
In later years, he gave up acting and became an on set medic for such films as Adaptation, Bad Santa, and O Brother, Where Art Thou?
In addition to being an on set medic, he also served as a fire safety officer on several Playboy video shoots.
MST3K Appearances
Ad blocker interference detected!
Wikia is a free-to-use site that makes money from advertising. We have a modified experience for viewers using ad blockers

Wikia is not accessible if you've made further modifications. Remove the custom ad blocker rule(s) and the page will load as expected.