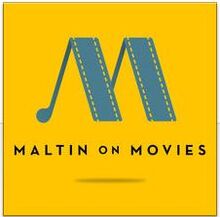 Maltin on Movies is a movie-related podcast hosted by Leonard Maltin with co-host Baron Vaughn. It debuted in November 2014
On the show, the hosts discuss the works of a particular actor, director, or writer in films, or they give examples they like from a particular film genre.
Occasionally, Baron Vaughn's schedule has made him unavailable to record, so Leonard Maltin has recorded several episodes with guest co-hosts such as his daughter Jessie Maltin, animation historian Jerry Beck (co-creator of Cartoon Dump), and Dana Gould.
Ad blocker interference detected!
Wikia is a free-to-use site that makes money from advertising. We have a modified experience for viewers using ad blockers

Wikia is not accessible if you've made further modifications. Remove the custom ad blocker rule(s) and the page will load as expected.