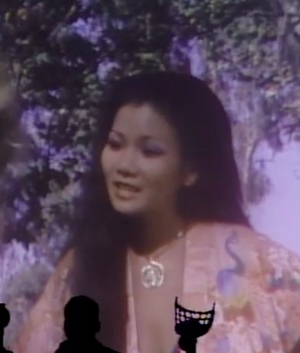 Lieu Chinh is an actress who is best known to Mystery Science Theater 3000 fans for playing the role of Kako Umaro in the Greydon Clark film Angels Revenge.
In addition to her role on Angels Revenge Chinh also appeared in an episode of "The Best Times".
See Also
Ad blocker interference detected!
Wikia is a free-to-use site that makes money from advertising. We have a modified experience for viewers using ad blockers

Wikia is not accessible if you've made further modifications. Remove the custom ad blocker rule(s) and the page will load as expected.