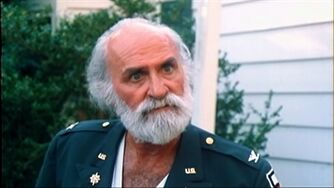 Keenan Wynn (July 27, 1916 – October 14, 1986) was an American character actor. Wynn was born into a famous show-business family. One in particular is his father, Ed Wynn. Keenan was the one to help to push his father to also become a well-known character actor. They appeared together in Son of Flubber (1963), The Absent Minded Professor (1961), The Great Man (1956), The Patsy (1964).
He appeared in experiments Laserblast and Parts: The Clonus Horror.
Ad blocker interference detected!
Wikia is a free-to-use site that makes money from advertising. We have a modified experience for viewers using ad blockers

Wikia is not accessible if you've made further modifications. Remove the custom ad blocker rule(s) and the page will load as expected.