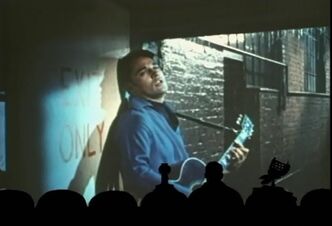 Jody Daniels had a short career as an actor in Los Angeles. He was active from 1963 to 1974 and appeared in seven films. He was sometimes credited as "Jody Daniel".
Daniels is credited for the music and lyrics to the song "You Gotta Come Down", which he played at the end of Girl in Gold Boots.
Riffed Movies
Ad blocker interference detected!
Wikia is a free-to-use site that makes money from advertising. We have a modified experience for viewers using ad blockers

Wikia is not accessible if you've made further modifications. Remove the custom ad blocker rule(s) and the page will load as expected.