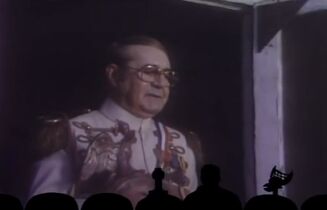 Jim Backus (1913-1989) was an American actor. He had a long career in films and television, and was known for his upper-class New England accent.
Backus played James Dean's character's wealthy father in the acclaimed 1955 film Rebel Without A Cause (with Dennis Hopper), and provided the voice for the nearsighted cartoon character Mr. Magoo in various animated projects.
Backus is perhaps best-known for playing the millionaire Thurston Howell III on the TV series "Gilligan's Island" and its various spin-offs along with Alan Hale Jr. and Russell Johnson.
MST-ied Movies
Ad blocker interference detected!
Wikia is a free-to-use site that makes money from advertising. We have a modified experience for viewers using ad blockers

Wikia is not accessible if you've made further modifications. Remove the custom ad blocker rule(s) and the page will load as expected.