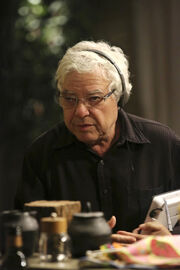 Jeannot Szwarc (November 21, 1937 in Paris, France) is a French television and film director of films such as Code Name: Diamond Head, Jaws 2 (the sequel to the original and third film which were both mocked by RiffTrax), Supergirl, and Somewhere in Time.
He has also directed and produced countless episodes of hit shows such as Ironside, The Rockford Files, Smallville, Heroes, Grey's Anatomy (the pilot episode of which was also riffed on by RiffTrax) and the latter's spin-off Private Practice.
External links
Ad blocker interference detected!
Wikia is a free-to-use site that makes money from advertising. We have a modified experience for viewers using ad blockers

Wikia is not accessible if you've made further modifications. Remove the custom ad blocker rule(s) and the page will load as expected.