Ad blocker interference detected!
Wikia is a free-to-use site that makes money from advertising. We have a modified experience for viewers using ad blockers

Wikia is not accessible if you've made further modifications. Remove the custom ad blocker rule(s) and the page will load as expected.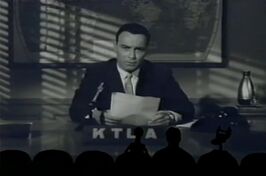 Jack Kosslyn (December 28, 1920-June 24, 2005) was an American actor. He appeared in several movies and television shows, and worked with Clint Eastwood on a number of occasions.
He was a bit of a "red herring" in "The Great Merritt Stone Mystery" that appeared in Experiment #419 The Rebel Set
MST-ied Movies
Notes