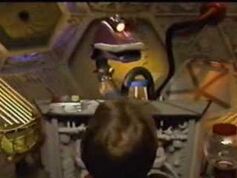 "Gypsy Rose Me" is a song from the episode, The Day the Earth Froze. Only Magic Voice and Gypsy are in it.
Lyrics
Magic Voice: Ladies and gentlemen, presenting in her one woman show: Gypsy!
Joel: Here we go!

Gypsy: There's a big frontier out there called life
I ain't nobody's daughter
I ain't nobody's wife
I'm gonna stake my very own claim of land
And you're gonna wanna know who I am
I'm Gypsy!
Gypsy Rose Me!
Gypsy Rose Not You
Not You
Or You
Gypsy Rose Meeeeeeeeeee...eeeeeeee
Ad blocker interference detected!
Wikia is a free-to-use site that makes money from advertising. We have a modified experience for viewers using ad blockers

Wikia is not accessible if you've made further modifications. Remove the custom ad blocker rule(s) and the page will load as expected.