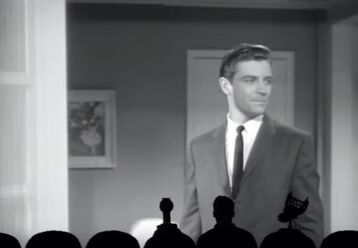 Grant Williams
(1931-1985) was an American actor. He gained acclaim playing the title role in the film
The Incredible Shrinking Man
.
Riffed Movies
Notes
Mr. Williams appears in the first 2 films that became Cinematic Titanic productions. This was referred to during the introductory segment of CT's The Doomsday Machine. Actors Tristram Coffin and Steve Franken hold a similar distinction.
Ad blocker interference detected!
Wikia is a free-to-use site that makes money from advertising. We have a modified experience for viewers using ad blockers

Wikia is not accessible if you've made further modifications. Remove the custom ad blocker rule(s) and the page will load as expected.