During the first 10 seasons of Mystery Science Theater 3000 (and the KTMA episodes), the performers who provided the voices of the robots also operated the puppets (with a few isolated exceptions, such as when the puppet and performer had to appear in the same scene).
This practice changed with the revival, and the voice performers now work in conjunctuion with separate puppeteers (in some cases, more than one).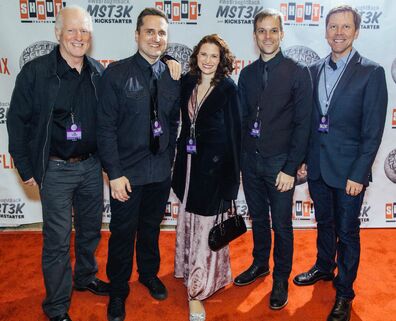 Pages in category "Puppeteers"
The following 13 pages are in this category, out of 13 total.
Ad blocker interference detected!
Wikia is a free-to-use site that makes money from advertising. We have a modified experience for viewers using ad blockers

Wikia is not accessible if you've made further modifications. Remove the custom ad blocker rule(s) and the page will load as expected.