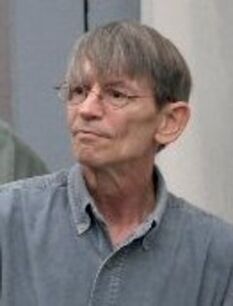 Bruce "Buzz" Podewell (born 1943 in Evanston, Illinois, died March 29, 2013 New Orleans, Louisiana) is a former child actor who became a theater history professor at the University of Tulane. Rumor claims he recieved his nick-name from his younger sisters, Penny and Polly because they couldn't pronounce "Bruce." He played a teenager in the short C. G Conn promotional film, Mr. B Natural as a boy learns acceptance through his peers with music. He also appeared in the original "Mr. Wizard" television series. He later attended Emerson College in Boston, where he was a classmate of Henry Winkler and earned his doctorate in theater from New York University. He later became a member of the theater faculty at Tulane University and also became co-founder and former artistic director of the Shakespeare Festival and the associate artistic director of the New Orleans Shakespeare Festival. He was also the longtime director of Tulane Center Stage, the theater department's former summer-stock company.
MSTied Movies
Ad blocker interference detected!
Wikia is a free-to-use site that makes money from advertising. We have a modified experience for viewers using ad blockers

Wikia is not accessible if you've made further modifications. Remove the custom ad blocker rule(s) and the page will load as expected.