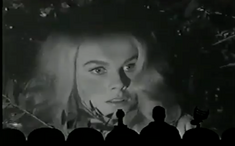 Ann-Margret, born Ann-Margret Olsson on April 28, 1941, is a Swedish-American singer, dancer, and actress who appeared in experiment #615's Kitten with a Whip.
Born in Valsjöbyn, Sweden Ann-Margret came to the US at the age of 6, and was naturalized as a US Citizen a couple years later. She attended Northwestern University. Interested in performing arts, Ann-Margret began her singing career in 1961, and was billed as a female Elvis Presley. She also began her acting career in the 1960s.
Her singing and acting careers have spanned five decades.
See Also