Ad blocker interference detected!
Wikia is a free-to-use site that makes money from advertising. We have a modified experience for viewers using ad blockers

Wikia is not accessible if you've made further modifications. Remove the custom ad blocker rule(s) and the page will load as expected.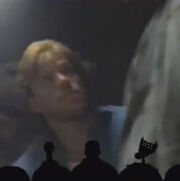 Aldo Juliano (credited in the film as "Al Juliano") played Oscar in Experiment 1004 Future War. Juliano's other film credits include: The Force Within, Rick Sloane's Vice Academy 4, Bad Country (with Willem Dafoe) and Reach Me (with Sylvester Stallone, Terry Crews and Danny Trejo).